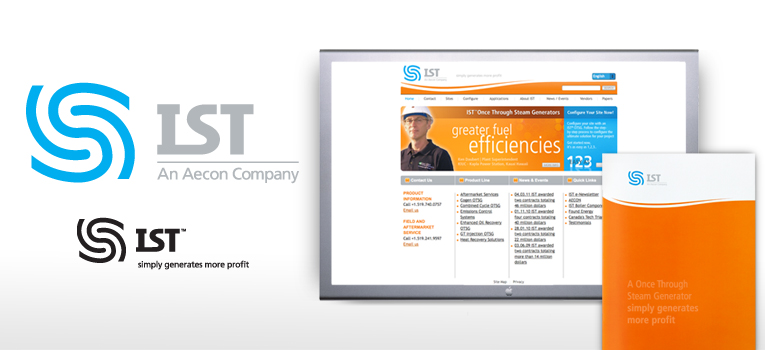 What We Do // Innovative Steam Technology // Logo, print, web & events identity
---
Innovative Steam Technologies
The company's growing success and goals to expand internationally and into other markets signaled a need to re-fresh their existing identity.
Our brand development for them focused on graphics and visuals that reflected their unique approach to heat recovery. The visuals feature a stronger, simplified logo, bold, distinctive colours and a straightforward, benefits-oriented promise that their industry is placing increasing focus on- achieving greater financial returns in a very challenging marketplace.
For any operation that seeks to benefit from heat recovery, IST simply generates more profits.