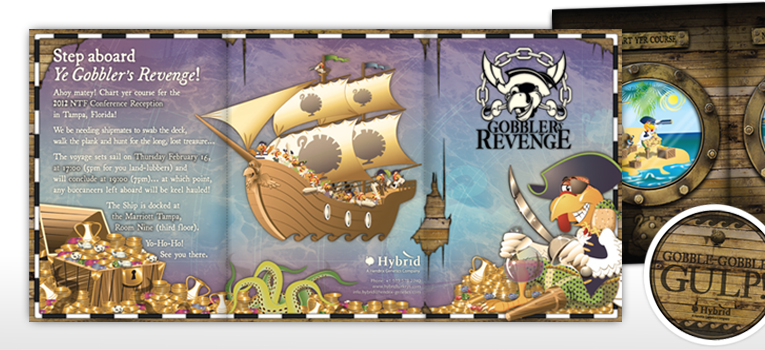 What We Do // Hybrid // Event Theme & Promotional Materials
---
Hybrid
When it comes to special events at North America's premiere Turkey Conference, no one tops Hybrid Turkeys' Hospitality Suite!
For over 10 years now, we have developed the theme, recommended appropriate support materials and activities then produced all of the elements including invites, teasers, games, decorations and on-site publicity.
Just like all the previous suites, the latest, pirate themed hospitality was the most talked about, must attend event at the National Turkey Federation Conference held this year in Tampa Florida.