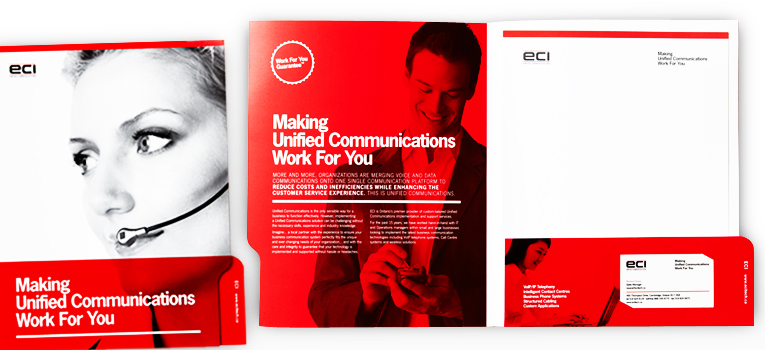 What We Do // Empire Communications Inc. // Print folder & insert
---
Empire Communications Inc. (ECI)
This folder became the first expression of the Brand Platform we completed for ECI, a communications solutions provider.
Part of our recommendations following our fact-finding activities was that ECI should develop materials that reflected the custom nature of their marketplace solutions.
This resulted in the general folder you see here and inserts that are easily and inexpensively updated and tailored to specific presentation needs.