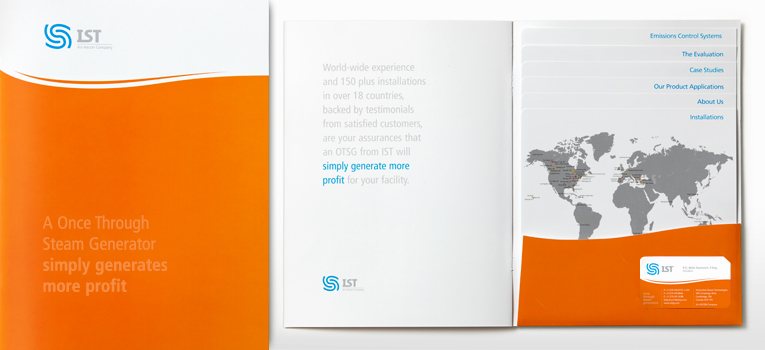 What We Do // Innovative Steam Technologies // Print folder & inserts
---
Innovative Steam Technologies (IST)
Like many of the projects you see on our site, this IST corporate brochure was inspired by the Strategic and Branding project we developed for the client.
The brochure dramatically highlights IST's unique and compelling story while the last page is fashioned as a pocket to display specific information about installations, individual markets and latest product updates as they occur.
Because IST serves very dynamic markets, the insert feature permits regular updates so that the messaging can remain current and be customized when required.