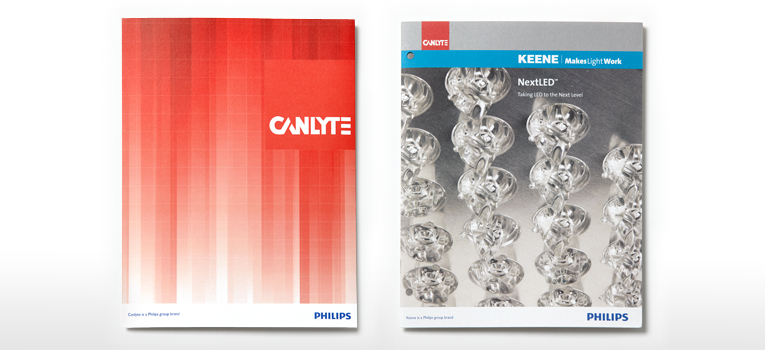 What We Do // Canlyte // Print brochures
---
Canlyte
As part of our Strategic Insight and Branding project for Canlyte, we developed tactical solutions for all of their marketing communications materials including print brochures.
Corporate presentation brochures and folders celebrated the Canlyte brand.
For Canlyte sub-brands, Keene for example, the Canlyte 'boxed logo' was used as a distinctive, yet unobtrusive endorsement while allowing the sub-brand to continue with their existing, unique identity.