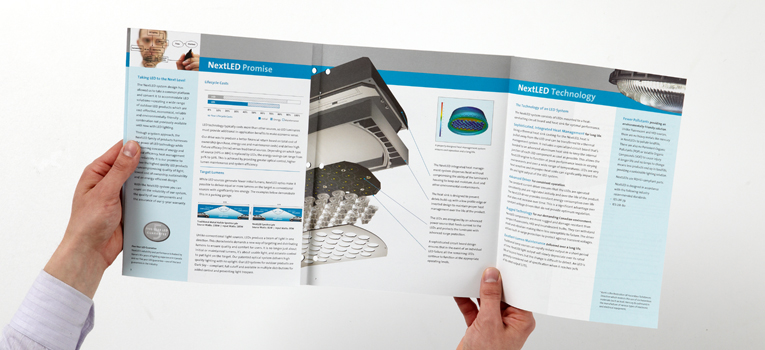 What We Do // Keene // Print brochures
---
Keene
Our relationship with Keene (now a Canlyte sub-brand), spans over 20 years and during that time we have written, art directed and produced over 100 brochures and flyers for the commercial and industrial lighting manufacturer and marketplace leader.
With Canlyte's decision to be identified as an endorser of its divisions, we made this an occasion to refresh and update Keene literature as each required reprinting.
This NextLED brochure was part of a new product introduction and in this case, we had the opportunity to name the product as well as create various other collateral materials.