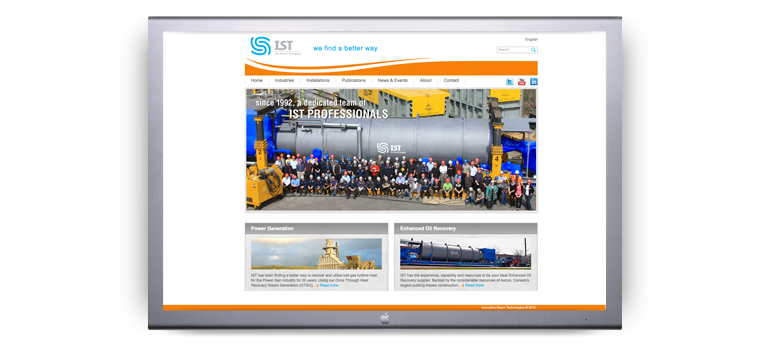 What We Do // Innovative Steam Technologies // Website
---
Innovative Steam Technologies (IST)
We originally developed IST's client-managed site that has been serving IST well for over five years.
Recently we were asked to refresh the site and the new version is what you see here.
Particularly appreciated is the simple navigation and our custom built Configurator, a tool used by the sales team to enable efficient proposal development.