Here at the Tannery, we are huge boosters for the planned LRT. Leading up to the Regional Council¹s vote to approve the project back in June 15, 2011, we volunteered our space for several pro LRT meetings and many of us made presentations before Kitchener, Waterloo and Regional Council urging our elected officials to vote yes.
On Thursday evening, January 17, 2013 about 25 of us met again at Machteld Faas Xander to hear from Regional Administrators about their progress on the LRT project. This was followed by lively discussions. All-in-all, it was a very productive meeting where everyone shared, learned and gained a greater understanding of nature and complexity of the process.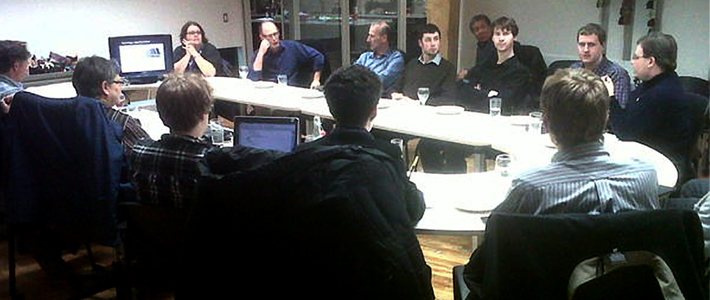 I caught some of the meeting guests off guard during introductions when I confessed that I had already ridden on the LRT! My experience was unique to the assembled, younger audience, some of whom had rather incredulous looks on their faces until I explained.
My mother loved shopping in downtown Kitchener and, as a boy, I was always in tow. I seem to recall that Goudie's department store was a regular destination and, after her shop, she would always take me to their restaurant for a plain chicken sandwich with the bread crusts removed (yes, I was spoiled).
This was the late 1940s, before mother owned a car. We lived in Galt. Getting around wasn¹t a problem however, since there was an electric train service through Galt, Hespeler, Preston, Kitchener and Waterloo. The service was called the Grand River Railway and there were 6 trains joining these communities each day.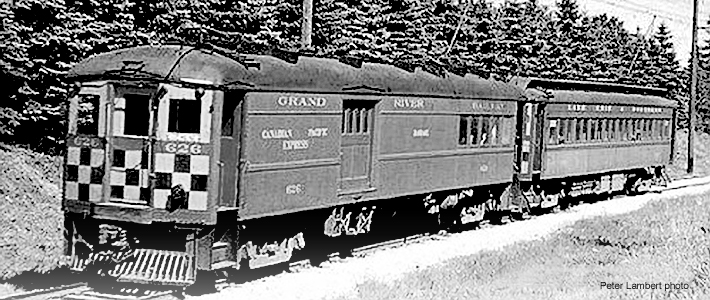 I can¹t remember much about those trips except that the train-cars seemed awfully big and they were wine coloured with gold lettering. Apparently, I was always excited for a chance to ride.
Trains have always fascinated me and I think these first experiences are what started it all. It also helps explain my interest and enthusiasm for the new LRT service; and the positive contribution it will make to the many 'parallel' initiatives that are happening now and are slated for the future in this vibrant, dynamic Region of ours.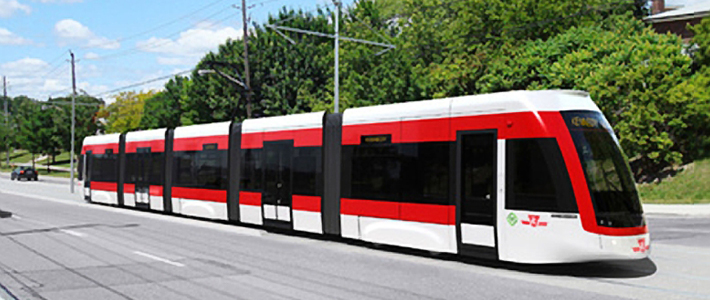 'Here's a picture of what I'm told the new, Regional LRT trains will look like (sample only)–colours and graphics will probably change somewhat.'
Looking forward to getting back to LRT riding.