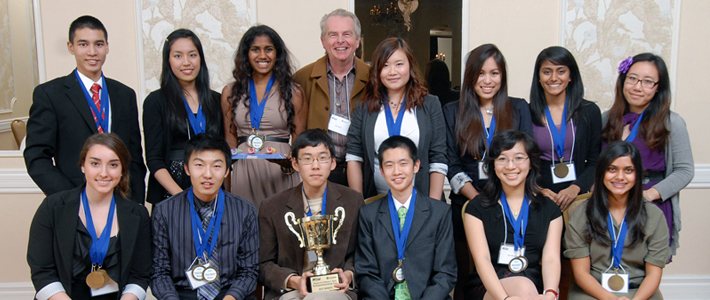 For over 30 years, the Shad Valley organization has been dedicated to bringing out the entrepreneurial spirit in Canada's brightest and most engaged secondary school students.
The RIM-sponsored Shad Valley Entrepreneurship Cup this year, hosted young people at Universities across Canada for a four-week, summer enrichment adventure. At each campus, participants live in residence and together, create a company, develop a product, prototype it, prepare a marketing plan, and submit it for judging to determine a National Champion. For 2011, there were ten competing Shad Valley companies and 240 students participating.
The theme for this year's competition was 'improving the quality of life for a Canadian child with a disability.'
Each company was evaluated in seven categories: Best Business Plan, Best Application of Scientific Principles, Best Application of Theme, Best Website, Best Prototype, Best Marketing, and Best Overall Project.
At Machteld Faas Xander, we were asked to judge the 'Best Website' category. To do this, we looked at several key elements of website design including:
content

—does the site do a good job of describing the product/project and is the material relevant?

structure

—is the information mapped in easy-to-read segments and is the structure logical?

style

—are the graphics and images consistent and appropriate to the content?

technical

—is the programming clean?