At The Design Changes Project we love our partnership with the Accelerator Centre and the The Communitech Hub (The Design Changes Project, Accelerator Centre, The Communitech Hub). We have the opportunity to work with brilliant entrepreneurs to help make their innovative ideas look great and speak to their customers.
When Beyond One Eighty, a Communitech Hub client, came to us they were looking for a brochure design for distribution at a major trade show. The brochure featured their product, the B9, which uses a touch-based platform that combines state-of-the-art 3D and 2D mapping technology with geographic information.
We worked together with Taylor Nicholls, the principal of Beyond One Eighty, to distill information about the B9 and design a layout that told its story.
The finished product is a clean piece that explains where the product can be applied, how it works, features, and an
informative testimonial.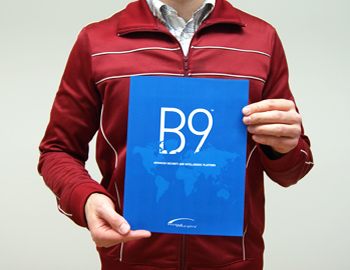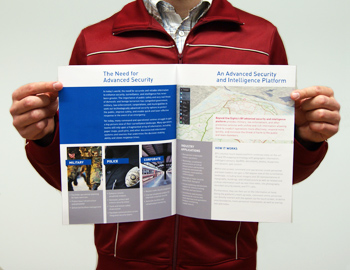 Thank you to Taylor for being a great client and best of luck to Beyond One Eighty!