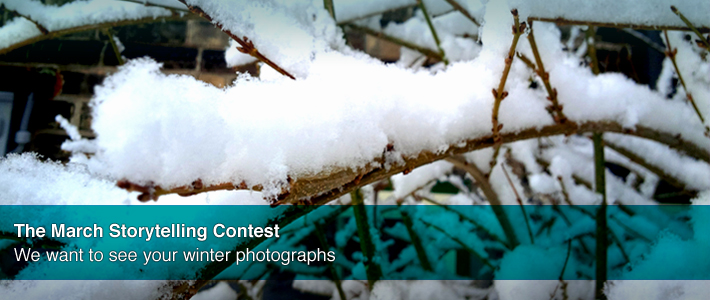 They say a picture is worth a thousand words, what story does your photograph tell? We have seen some beautiful shots from this winter – and want to see more.
For the March Storytelling Contest, we want to see your winter photographs. Tweet (@MachFaasXan) or e-mail (Jessica@machteldfaasxander.com) the photographs before March 31, 2013, to be entered into the contest. Our favourite will receive a prize of $100.00. The winner will be announced on April 3, 2013.
We will post your pictures on Pinterest and Facebook. Images that are submitted through Twitter will be retweeted and images submitted through e-mail will be tweeted. If you include your full name with your submission, we will credit you as the photographer. With your photograph, you may include a description or the story behind your photograph but it is not required.
Rules:
• You must have taken the photograph yourself.
• Photographs must have a winter theme.
• Photographs must be appropriate for all ages.
• You may submit more than one image.
• Winner must respond within 48 hours after we contact you.
• Winners will be contacted via the medium used for submission.
• Submitting photographs shows that you agree with these rules and that you have given us permission to post the photographs on our social accounts.