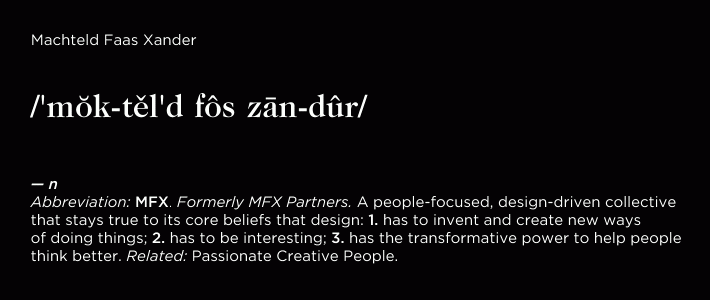 How the heck do you pronounce that?
Well our new branding has definitely received a lot of attention. And we thank everyone who took the time to give us positive feedback and constructive criticism on Machteld Faas Xander.
… Speaking of which, a lot of folks have been wondering how to properly pronounce our new name, in all of it's glory, properly. So our Lead Designer, James Bisch, knowing what a dictionary nut I am, put together this handy pronunciation key (see above) to ensure you have our name down pat.